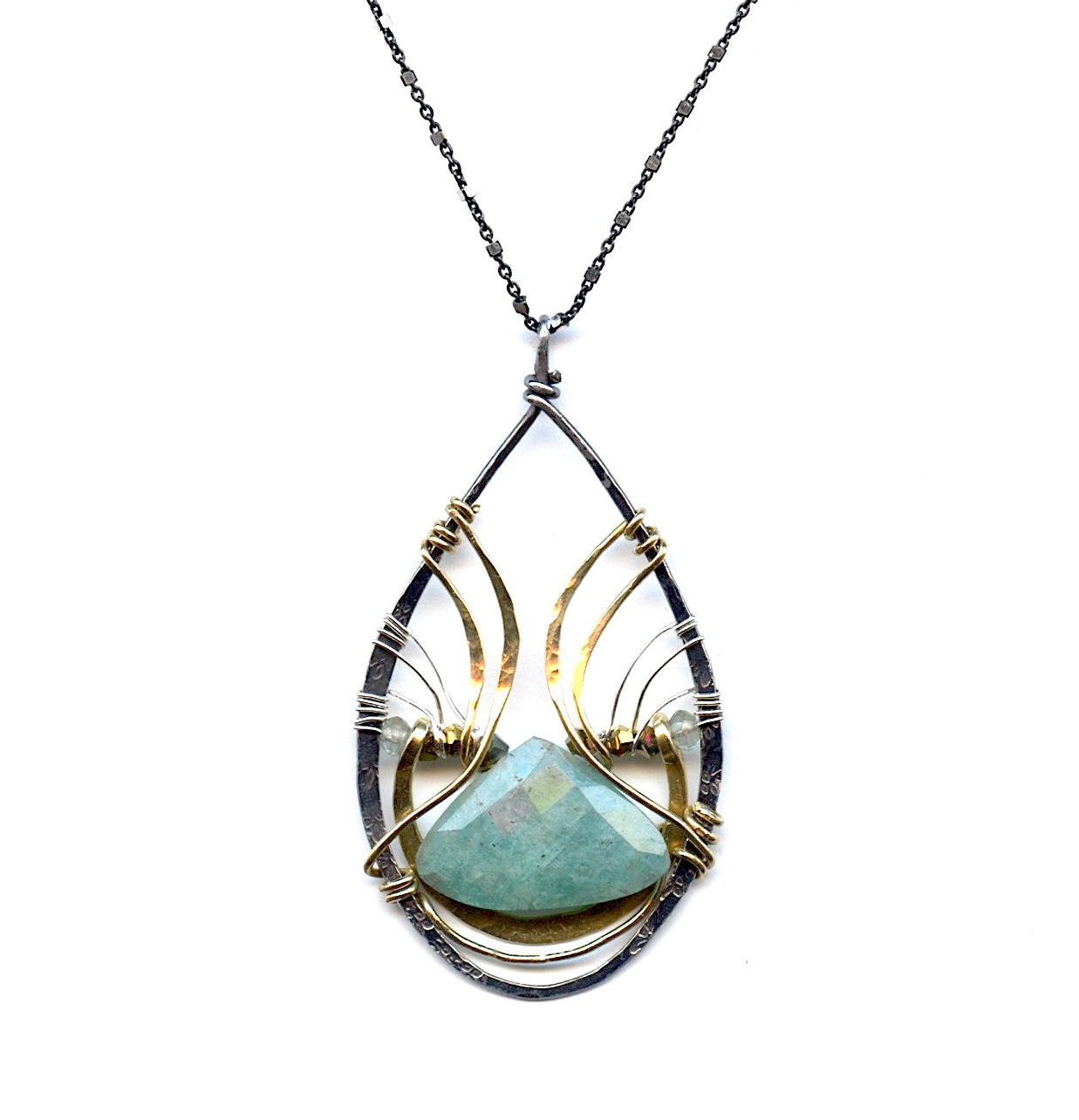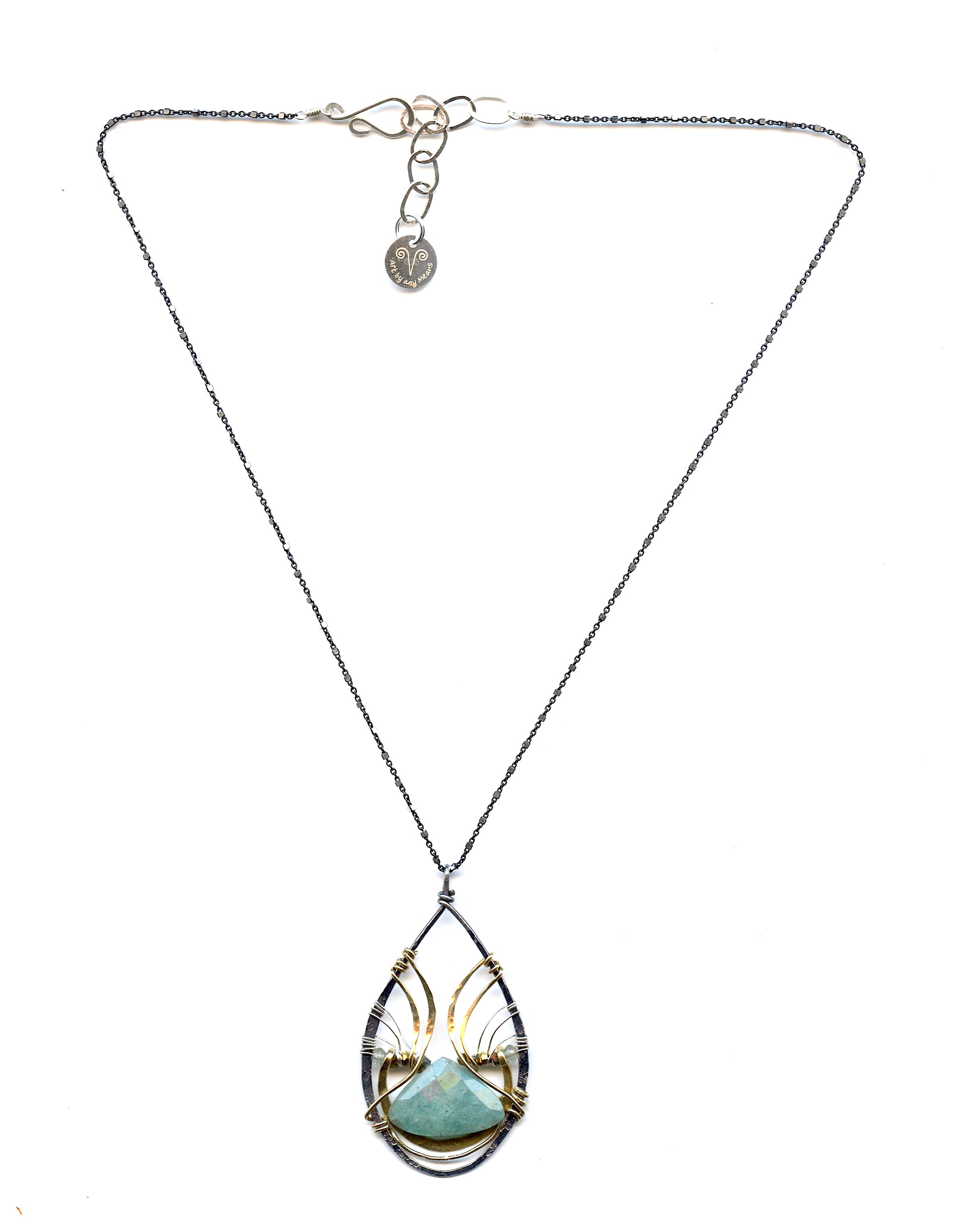 Amazonite Drop Pendant Necklace
This oxidized sterling silver drop pendant fetures an amazonite in a cute new gemstone cut. It's perfect to hand wrap in shiny brass, crystal and fine sterling silver.
Sterling silver chain with sparkly micro cubes in black patina, 16"-18" Necklace with sterling silver adjuster and signature clasp.
79060N
---
Amazonite Drop Pendant Necklace