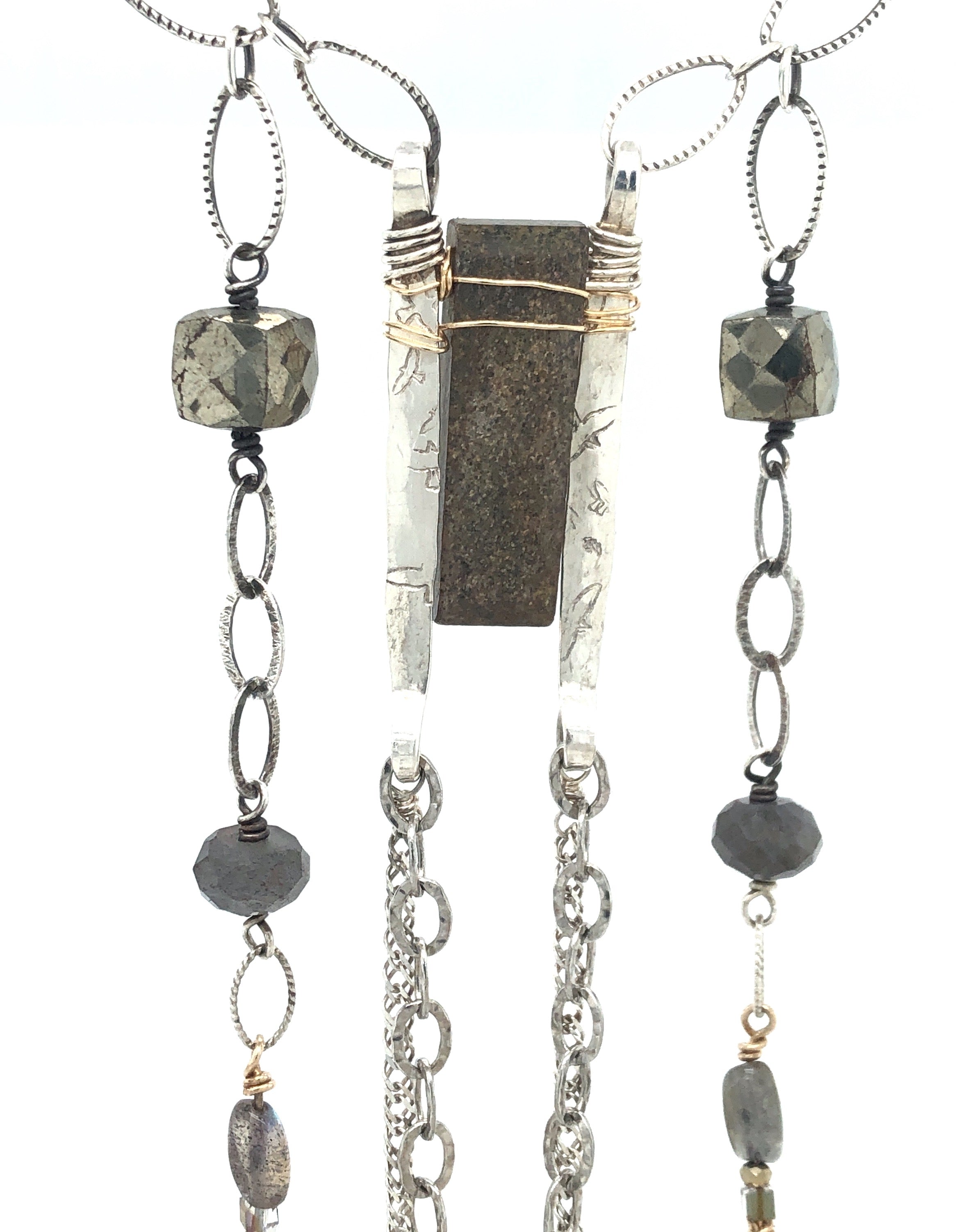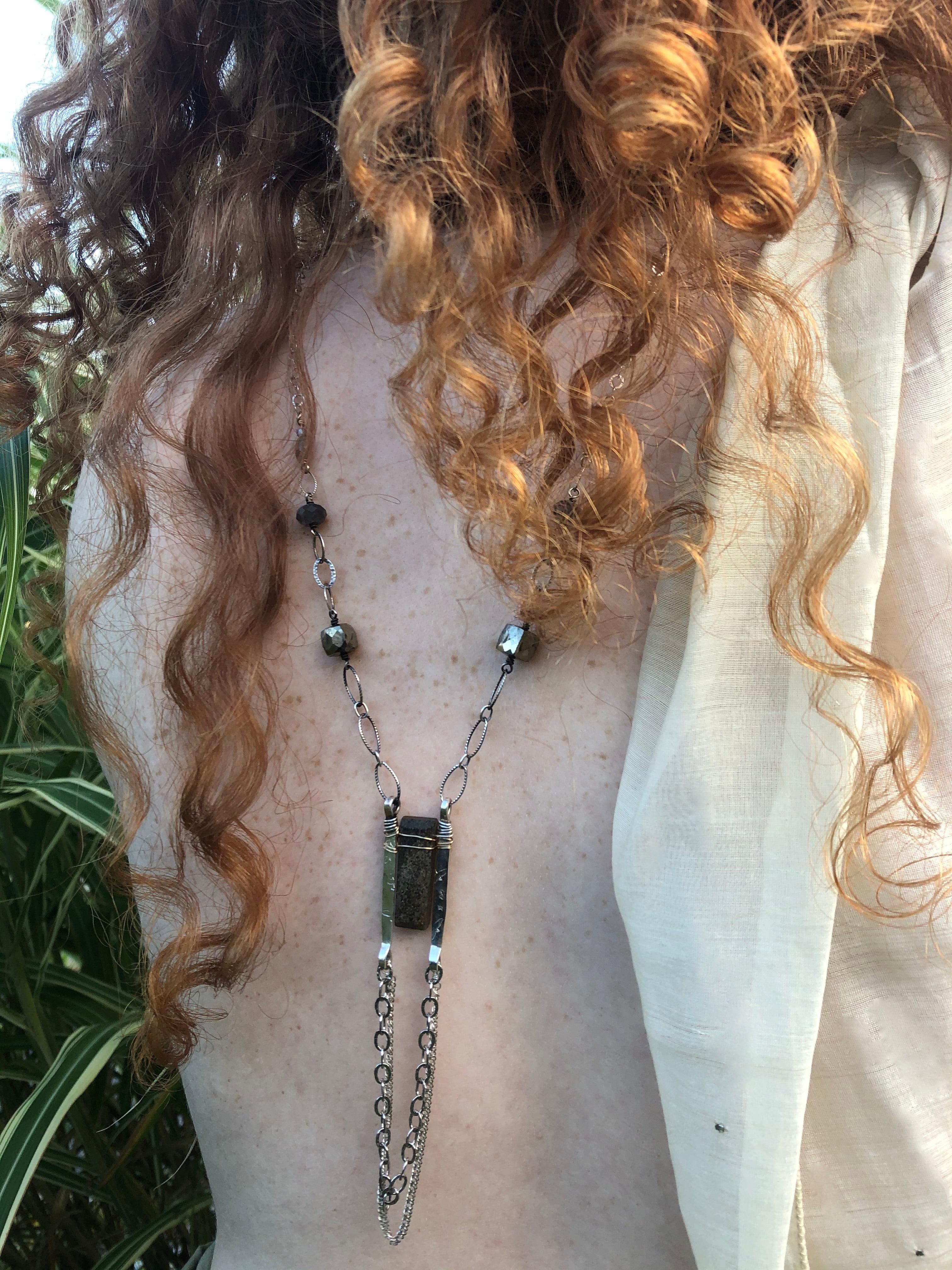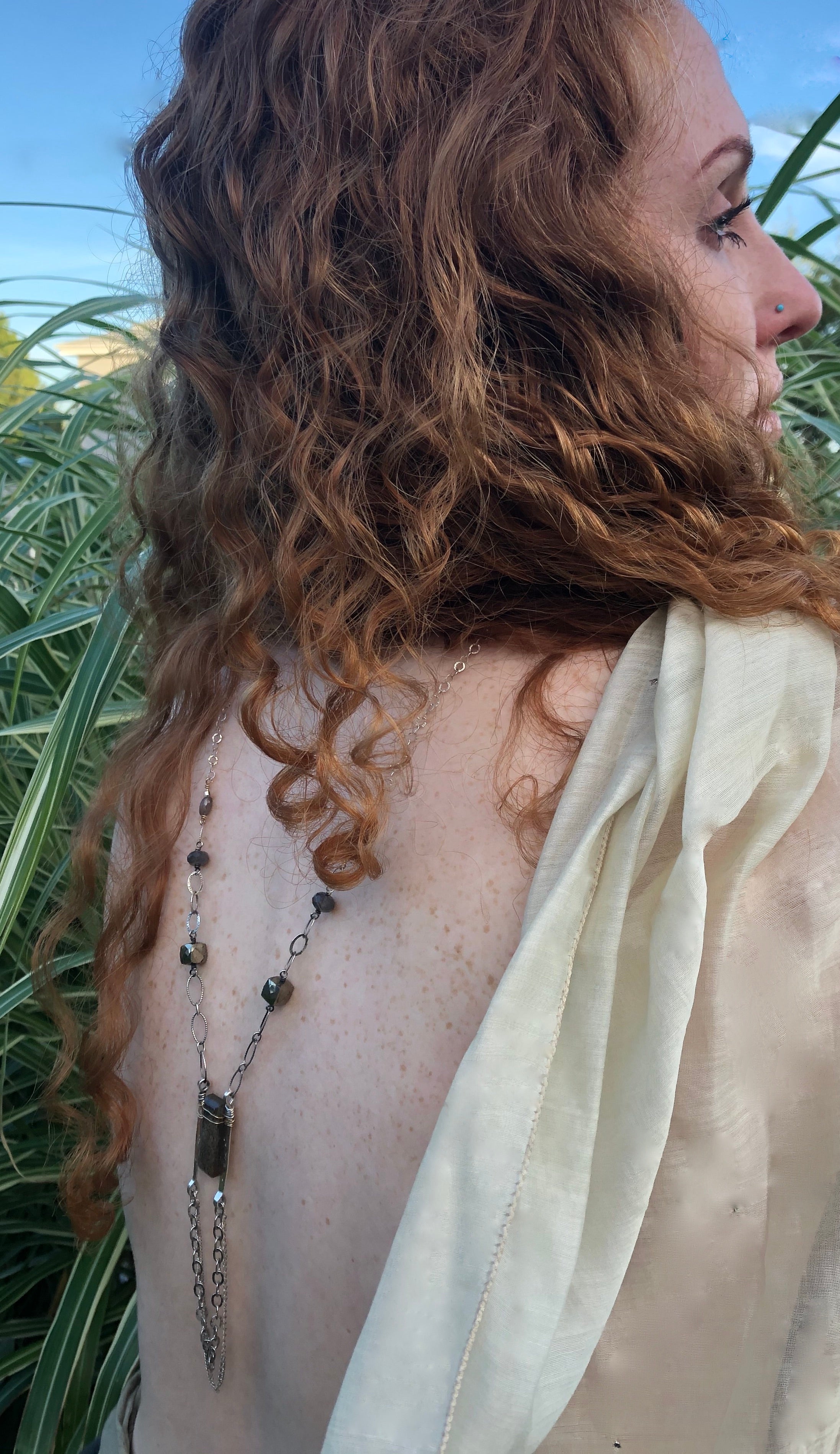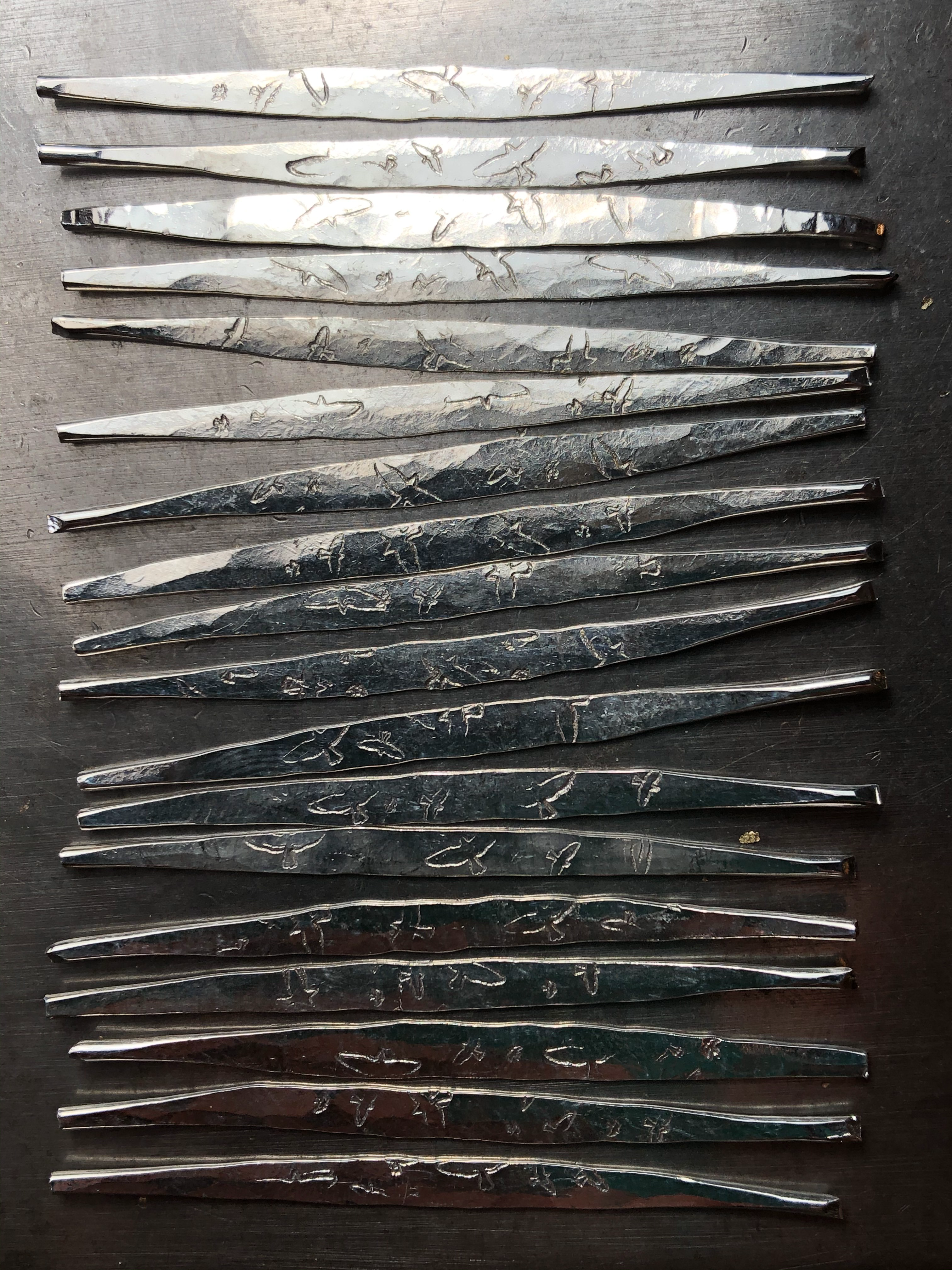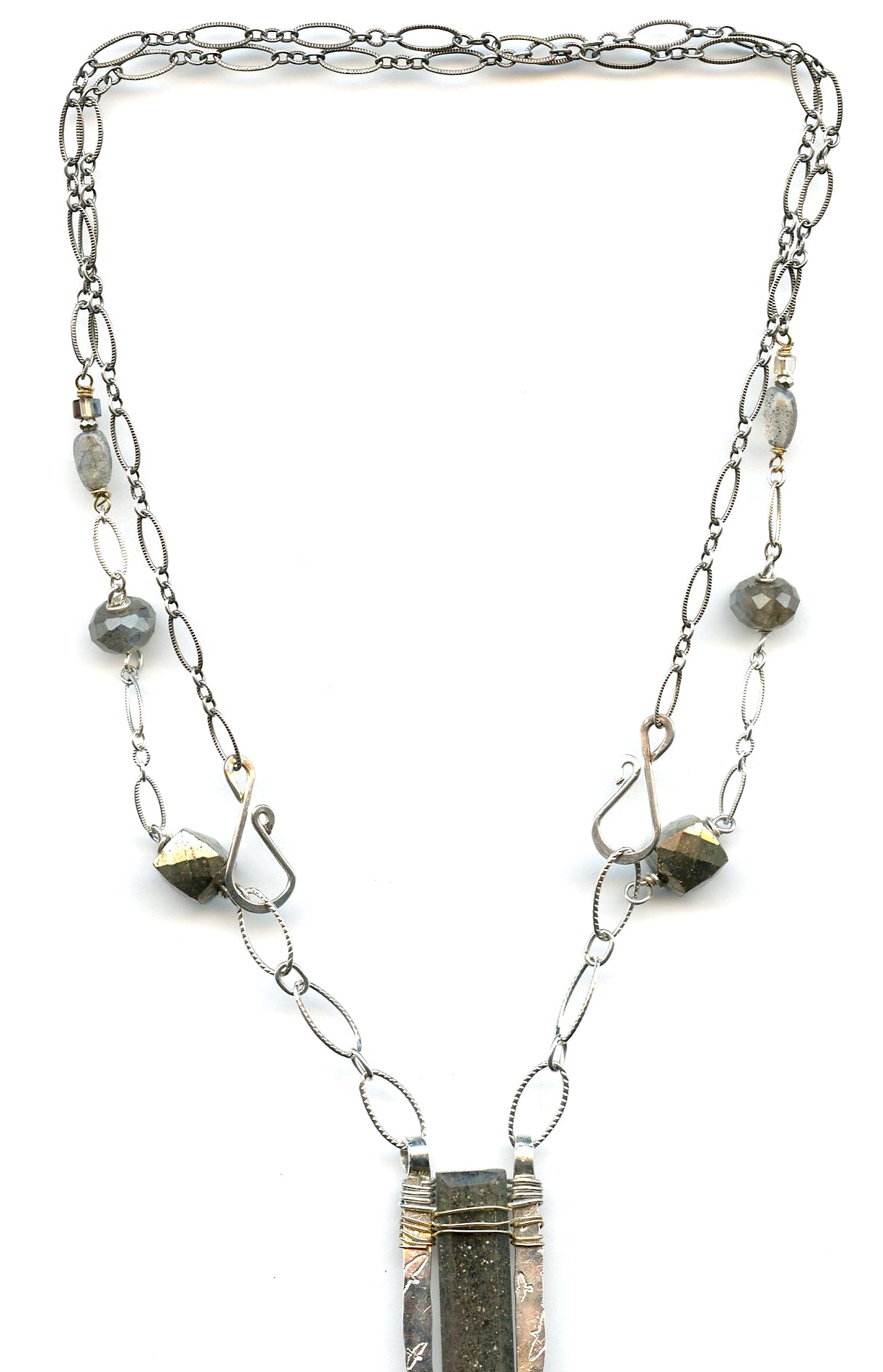 Flock of Birds Long Necklace
Parallel lines of thick sterling silver hand stamped with a flock of birds encase a black sunstone gemstone brick. Pyrite cushion cut chunky cubes and labradorite faceted gemstones sprinkle the long wide link sterling silver chain. 
Sterling silver long chain necklace with little accents of 14k gold filled has double signature clasps to adjust 26"-16" easily by attaching the hooks into large links keeping the artwork in front.
78008N Pair with E77906
---
Flock of Birds Long Necklace